Palaió Fáliro
Euphorium Brooklyn is based on the story of "Euphorium Bile Works", founded in 1860
in the Greenpoint neighborhood of Brooklyn.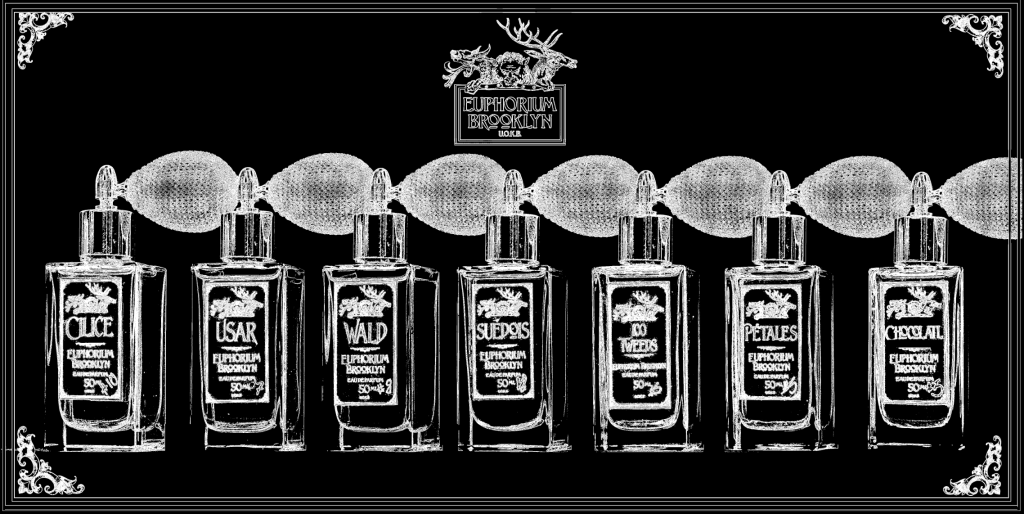 The Euphorium Brooklyn crest features a chimera composed of a Stag, Bear, and Dragon
to represent the three founder/ perfumers Etienne Chevreuil (Stag), Rudolph Komodo (Dragon),
and Christian Rosenkreuz (Bear).
Eau de Parfum by Euphorium Brooklyn:
– Sourced from the Finest Rare and Exotic Oils, Tinctures and Absolutes
– Traditional Euphoria Inducing Komodo Process
– Handcrafted in Brooklyn, New York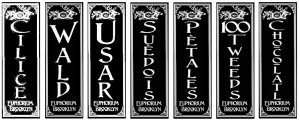 FORMULATIONS
Beginning with rich and fragrant extractions from around the globe, we are exacting about the quality, origin
and distillation processes of our materials as it defines the history and unique character of every perfume
in the collection. Sourced from the finest rare and exotic oils, tinctures, and absolutes, the original 19th century
Euphorium Brooklyn perfume formulae are handcrafted in small batches and harmonized with the traditional
euphoria inducing Komodo Process.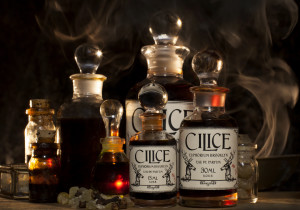 Animal-friendly accords reproduce 19th century animalic perfumery materials such as ambergris, castoreum, and civet.
PRESENTATION

Batch numbers are hand written on every label as each batch of perfume varies in subtle ways
from harvest to harvest. Packaging materials are made from recycled paper products and assembled
in Brooklyn, New York.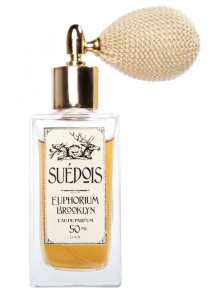 Our fragrances are available in 50ml and 30ml atomizer decants. The 50ml decant features
a 19th century inspired bulb atomizer for the most controlled application of our uniquely powerful formulations.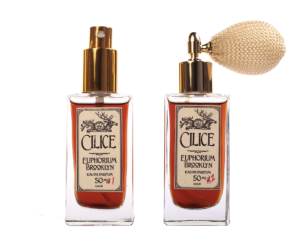 An additional spray top is also included to provide a leak proof, air tight option for the 50ml decant as well.
The 50ml decant ships with a screw cap to provide a leak proof and air tight seal for shipping and archiving.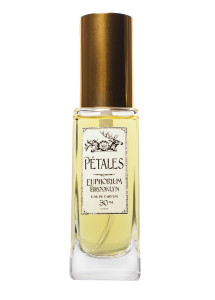 Our 30ml decant is a compact and modern spray atomizer suitable for travel.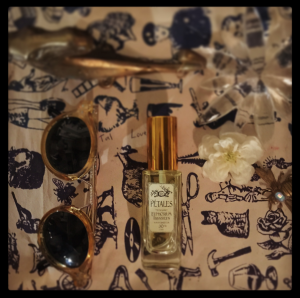 DISCOVERY SETS
An introduction to the Euphorium Brooklyn collection of fragrances with a two sets of three 8ml decants. Heritage Set features our first three fragrances (Cilice, Wald, & Usar) , and Voluptuary Set, our latest three fragrances (Suédois, Pétales, & Chocolatl).
Euphorium Brooklyn HERITAGE Set from stephen dirkes on Vimeo.
Euphorium Brooklyn Heritage Set Feedback from stephen dirkes on Vimeo.
Ultra portable, these modest decants are also perfect for gifting and have been curated to present a wide range of the Euphorium Brooklyn palette to provide you with unique options to discover.
The VOLUPTUARY SET features 8ml decants of CHOCOLATL, SUÉDOIS, AND CILICE.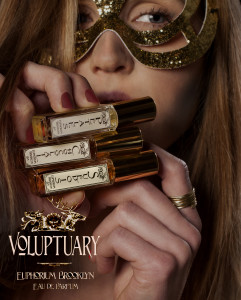 VOLUPTUARY SET – Suédois, Pétales, & Chocolatl EDP Fragrance Notes from stephen dirkes on Vimeo.
Euphorium Brooklyn HERITAGE SET and VOLUPTUARY SET are available now at Twistedlily.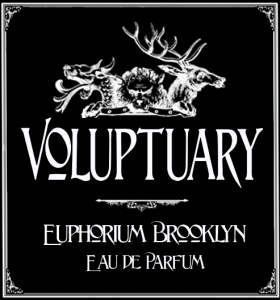 Euphorium Brooklyn Pronunciation Guide from stephen dirkes on Vimeo.
A Note on the Euphorium Brooklyn Story
Euphorium Brooklyn is based on the fictional narrative of the Euphorium Bile Works. The story and it's
characters are fictional and not intended to represent any person living or deceased. Although the
narrative is presented in a historical/ biographical context, no actual historical events or personae
are intended to be represented.