http://ramblingfisherman.com/wp-json/oembed/1.0/embed?url=http://ramblingfisherman.com/
WALD Eau de Parfum by Euphorium Brooklyn for women and men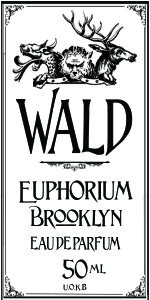 FRAGRANCE PROFILE
Forest Needles, Artemisia Syrup, Smoke, Balsam and Forest Floor Accord
WALD – A Presentation in Three of Five Parts from stephen dirkes on Vimeo.
WALD Eau de Parfum by Euphorium Brooklyn:
– Sourced from the Finest Rare and Exotic Oils, Tinctures and Absolutes
– Traditional Euphoria Inducing Komodo Process
– Handcrafted in Brooklyn, New York
– Available in 50ML (with additional bulb atomizer), 30ML, & 8ML spray top bottles
– Also available in the HERITAGE SET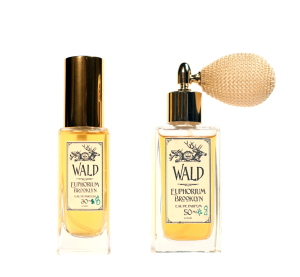 FRAGRANCE NOTES
Fir, Thuja, Cedar, Elemi, Frankincense, Juniper, Artimesia, Cistus, Clove, Nutmeg, Fern,
Fresh Grass, Smoke, Honey, Maple Syrup, Moss, Decaying Fruit, Vetiver, Agarwood,
Birch Tar, Animal Skin, Castoreum, Damp Earth

PERFUMER'S INSPIRATION
"On a crisp spring morning in a forest of Fir, Pine and Cedar, delicate Artimesia lingers in a sweet breeze.
Shafts of sunlight, warm and sensual are defined in the morning fog as it lifts to reveal the intoxicating
sweet spice of decay on the forest floor.
Dry birch smoke from a maple sugar shack drifts by. A mighty bear slumbers by a brook.
Lay your head down to luxuriate in moss, fresh grass and damp earth.
Breathe in the beauty of it and become yourself"
– Christian Rosenkreuz (1855)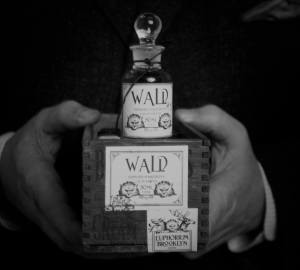 Dr. Christian Rosenkreuz embraced the notion that, "Esoteric truths of the ancient past concealed
from the average man, provide insight into nature, the physical universe and the spiritual realm."
– Kassel Manifesto (1615)
"It was in nature and his relation to it, that Christian sought refuge from a life of struggle."
– Etienne Chevreuil (1870)
"Of all nature's scenes it is the wood in which all of her secrets and all of her favors are found together."
– Bogumil Goltz (1801-1870)

About the Perfumer, Dr. Christian Rosenkreuz
A character with stoic courage and discipline of will to master his animal guide,
the Bear (a core creature of the Euphorium Bile Works animistic mythology
and featured in present day Euphorium Brooklyn logo). 1860's co-founder
of Euphorium Brooklyn, Christian Rosenkreuz was a medical doctor,
esoteric scientist and bio-mechanical inventor from an upper class
family of doctors and engineers in Kassel, Germany.
Although recognized to be a prodigy, early in his formal studies his
medical research was deemed unethical and ultimately led to Christian's
expulsion from the Berlin Academy. Ever the tinker-inventor, he went on
to create pioneering research in bio-mechanical organ development and
transplantation. Rosenkreuz was able to sustain his increasingly
eccentric theoretical research with his family's wealth.
After losing his daughter and only child (a foundling discovered by a
brook near the Rosenkreuz family cottage) in a mysterious incident
possibly involving a bear in the Schwarzwald forest of southern Bavaria,
Christian was severely disabled by a rare form of mental unrest called
"Catatonia Fleo" (an extreme form of melancholia "Spleen") which reduced
him to a weeping stupor.
Wheeled to the edge of a forest bordering the gardens of his sanitarium
to a stand of Artemisia in the still crisp morning of an early spring day
by his nurse, Christian experienced an almost immediate recovery of much
of his faculties and began work on the formula of what was to become
WALD. Wrought in an effort to save himself from of his own terrors, WALD
soon became a love song penned by a composer who regains his lost hearing
to both his muse and saviour.
Christian and his nurse, Sibylla Marion (Aunt to Madame Gottschalk-Chau
and descendant of naturalist, Marta Marion) wed in a secret ritual
rendering them bedridden for weeks after the ceremony. Sybil writes in
personal correspondence with Christian, "You are at one with a heavy axe
in your powerful, work-worn grip. With the waltz of your stroke you
cleave through the suffering and prejudice of this world to salve my very
core with sweet balsam. WALD is our dance in the forest where our love
blossoms"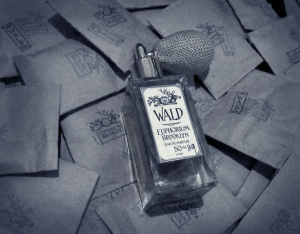 A transformative event occurred for the Rosenkreuz' during a 1855 tour of
South America with celebrated German botanist, Segfried Humboldt (Nephew
to Alexandar von Humboldt, discoverer of the 1805 Mexican "Humboldt Seed"
Dahlia which was later inbred to produce the first fragrant variety of
the species). An introduction to shamanistic ritualism, psychotropic
fragrance and ethnopharmacology through the Bororo people of Mato Grosso,
Brazil led to his involvement with Rudolf Komodo, Etienne Chevreuil and
the creation of Euphorium Bile Works.
While Christian, Sibylla and Segfried were encamped with the Bororo tribe
to study their mystic ways, Rudolph Komodo was caught attempting to poach
a large store of psychotropic plants and sacred oils from the tribe.
Although a complete stranger to the Rosenkreuz' and Humbodlt at the time,
his discovery and capture suddenly put the fate of all four Europeans in
grave danger. Komodo ultimately managed to broker his own release by
negotiating an intimate encounter between Sibylla and the Bororo leader.
With her role in the affair unclear and subsequent decision to stay on with
the Bororo, it is at this time Sibylla and Christian separate.
Christian and Segfried escape the Bororo to embark on "The Great Journey
of Knowing-Becoming" Humboldt-Rosenkreuz (1855). Reuniting at a Mexican Copal
harvest festival following the "Bororo Affair", Christian learns of
Sibylla's efforts to sacrifice herself to have him and Humboldt released.
The couple decide to "leave there that which ought remain there" and
redirect the tour to sail to New York.
Though a medical doctor by training, Christian was also the mechanical
mind behind the elaborate systems of machinery used to extract, refine
and blend the many materials that composed Euphorium Brooklyn Eau de
Parfum. Rosenkreuz began to develop his "Bear Gall" and "Organ Machining"
theories at this time with a Dr. Valentyn.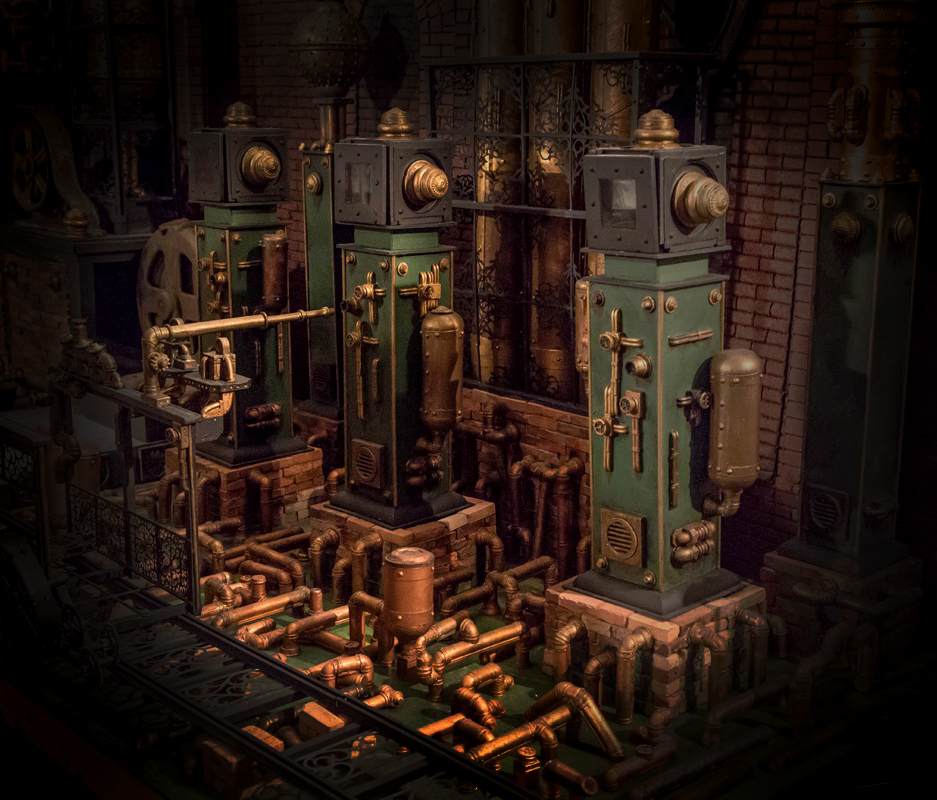 In 1866 Sibylla leaves Christian and all polite society in pursuit of a
Quebecois Thuja and Gall trader know in New York at the time as,
Castor Nicolet.
At the height of Euphorium Bile Works, Christian was forced to flee New York
to avoid indictment for his involvement in the "Brooklyn Bladder Scandal"
of 1869, Rosenkreuz returned to Germany and received medals for his
mysterious/ yet important role in the Battle of Froschwiller (Franco-
Prussian War) and latter for his undocumented efforts leading up to the
proclamation of Whilhelm the 1st as Emperor of a newly unified Germany in
1871.
Rosenkreuz created a celebrated beard tonic for the Emperor and went on
to treat Whilhelm's withered left arm with an elaborate regiment of
fragrance therapy based on WALD Eau de Parfum, psychotropics, herbal
remedies and bear gall based elixirs. (Whilhelm suffered from a
condition known as Erb's Palsy.) Whilhelm delirious and uncured,
Rosenkreuz fled Germany yet again in a dark cloud of mystery and
accusation.
Sadly, after the "Gilded Age" of the late 19th century, the rise of
Euphorium Bile Works and its ultimate collapse, Christian was reduced to
peddling his "Mecanique Sexual" devices in the dark alleys and desolate
shipyards of Greenpoint, Brooklyn. Returning to New York a shadow of his
former self and penniless, Rosenkreuz set about the grim business of
survival on the streets he had formerly profited so greatly from. No
longer able to produce WALD, the substance of his addiction, Rosenkreuz
died a broken man, unloved and unknown in the streets of Brooklyn.
"My WALD is a love song most bitter sweet." – Christian Rosenkreuz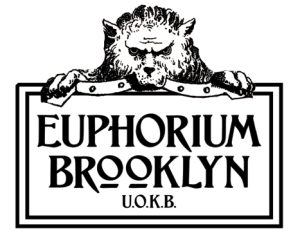 CHRISTIAN ROSENKREUZ PUBLISHED WORKS
– "As Dreamt From the Forest Floor" (1850)
– "27 Illustrious Visions and the Transcendental Nature of the Bear" (1851)
– "The Use of Vegetal Gall in Alpine Tweed" (1851)
– "Artemisia and the Singularity of Beauty" (1854)
– "The Great Journey of Knowing-Becoming" – Rosenkreuz, Humboldt (1855)
– "Throgg – Fama et Confessio Fraternitatis – A Presentation in 5
Declarations and 9 Diminutions of 13 Aspects (revised) of the
Unassailable Order of the Knowing – Becoming" – Chevreuil, Komodo,
Rosenkreuz (1860)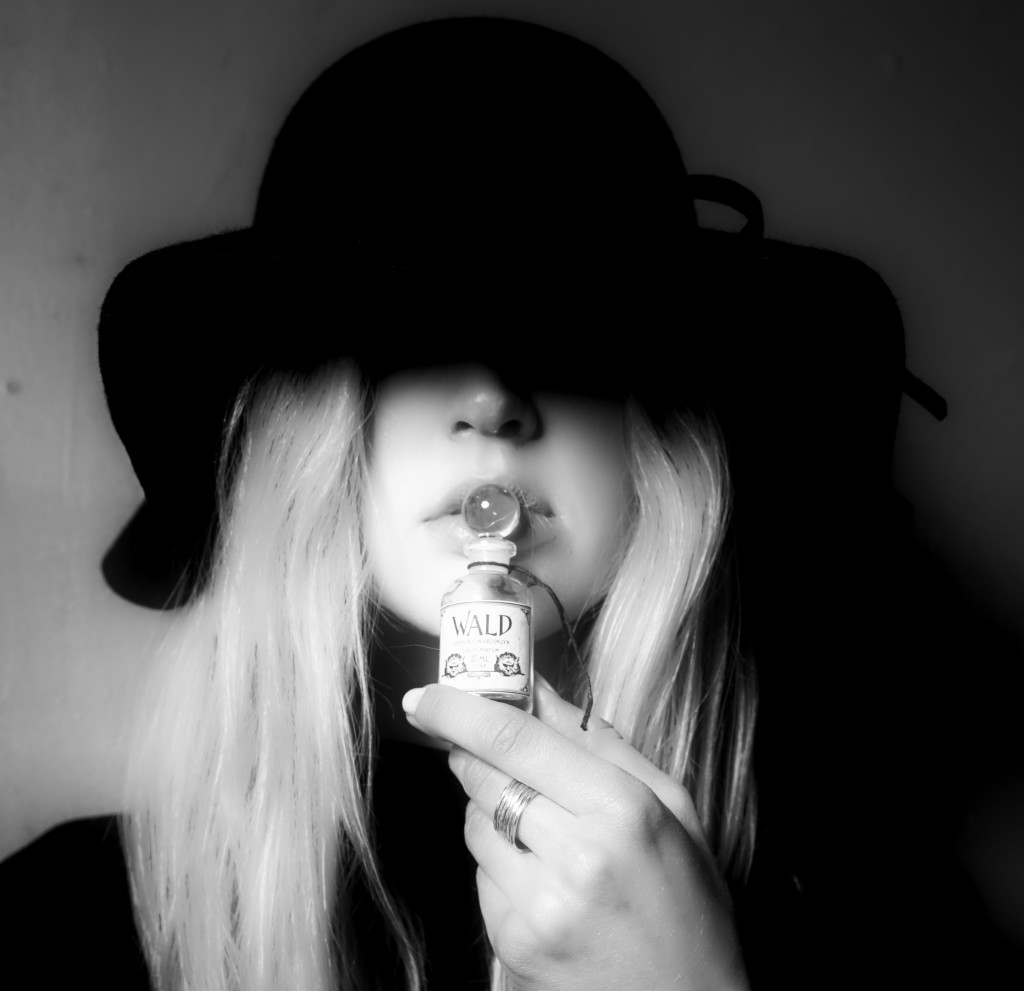 WALD 2016 EdP review by Jodi Battershell at Fragrantica
WALD 2016 EDP video review by Maximillian Heusler at Max Must Know
WALD 2016 EDP video review by Steven Gavrielatos at Redolessence
Snapshot portraits and first impressions at WALD First Encounters.