EUPHORIUM BROOKLYN
VOLUPTUARY EVENT
SATURDAY, FEB., 9TH, 7:30-10PM, 2019
Hosted by MAISON10
260 5TH AVE., 2nd Fl, NYC
RSVP to info@maison10.com
VOLUPTUARY
One whose life is devoted to sensual appetites, a sensualist, a pleasure-seeker.

Just in time for Valentine's Day, An Evening of Fragrance, Chocolate, Cocktails, Film,
& Burlesque.
– Fragrance & Cocktail Pairing
– Film Premier & Screening
– Cara Antoinette Burlesque Performance
buy Lurasidone over the counter
The Voluptuaries came out in full force and we filled MAISON 10 to capacity!

photo by Tal Shpantzer
Join Euphorium Brooklyn, Elements Truffles, Cara Antoinette, & Tal Shpantzer for a
decadent celebration. Featuring CHOCOLATL and FLOCKED & GILDED Eau de Parfum
Hosted by the fantastic MAISON10 team in their brand new gallery/ loft/ showroom
space around the corner from the Ace Hotel at 5th Ave. & 29th Street. Voluptuaries
will take over the space for a night to celebrate transcendental sensualism through
fragrance, chocolate, cocktails, burlesque, and film.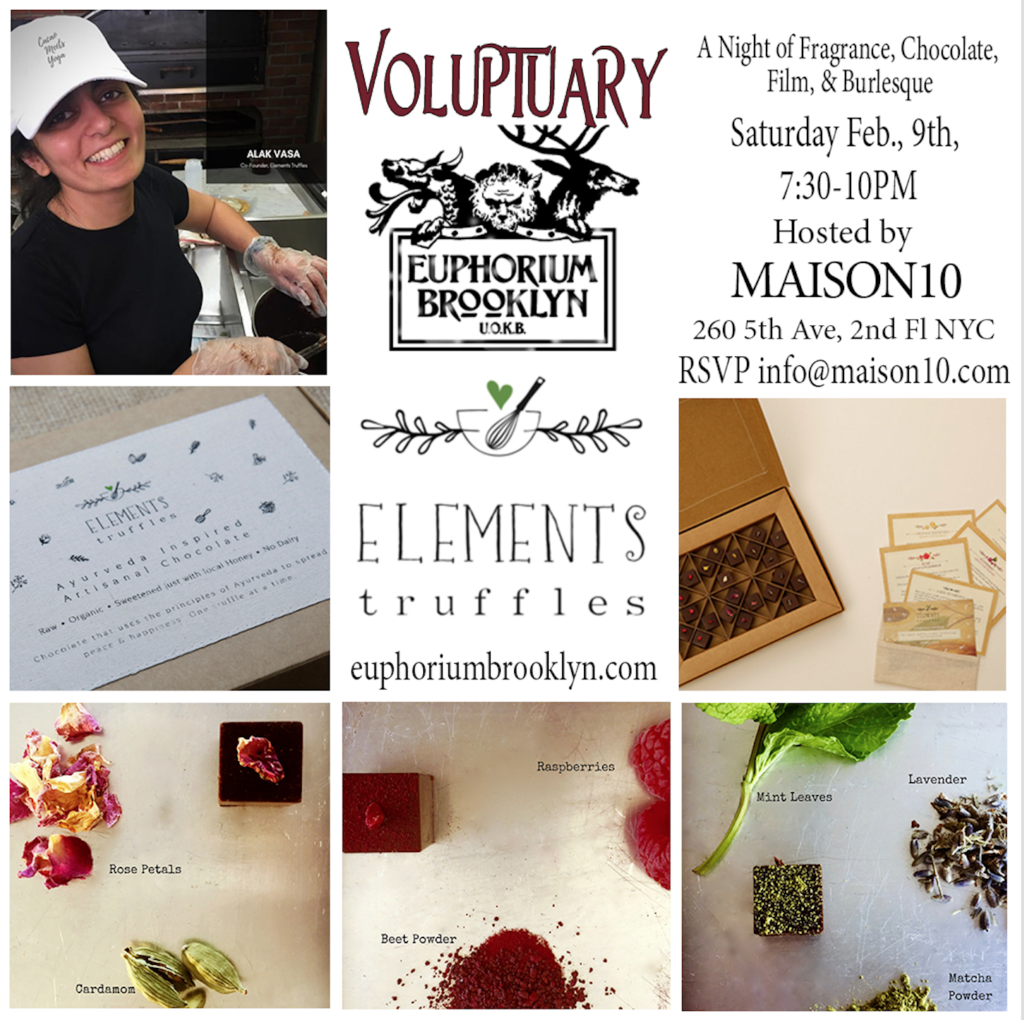 ELEMENTS TRUFFLES Ayurveda inspired line of clean chocolates that taste good
and does good – for the body, mind, and community. Elements Truffles chocolates
are handmade with just cacao and honey, infused with Ayurveda Superfoods and
pure essential oils, which lends to it unique flavor profile and melt-in-the-mouth
texture.
Special pairings with Euphorium Brooklyn FLOCKED & GILDED and CHOCOLATL
fragrances were sampled at the event.

photo by Tal Shpantzer
Photographer, Tal Shpantzer, will be exhibiting her recent work with Lady Alice
Blackwell and screening FLOCKED & GILDED and CHOCOLATL inspired short films.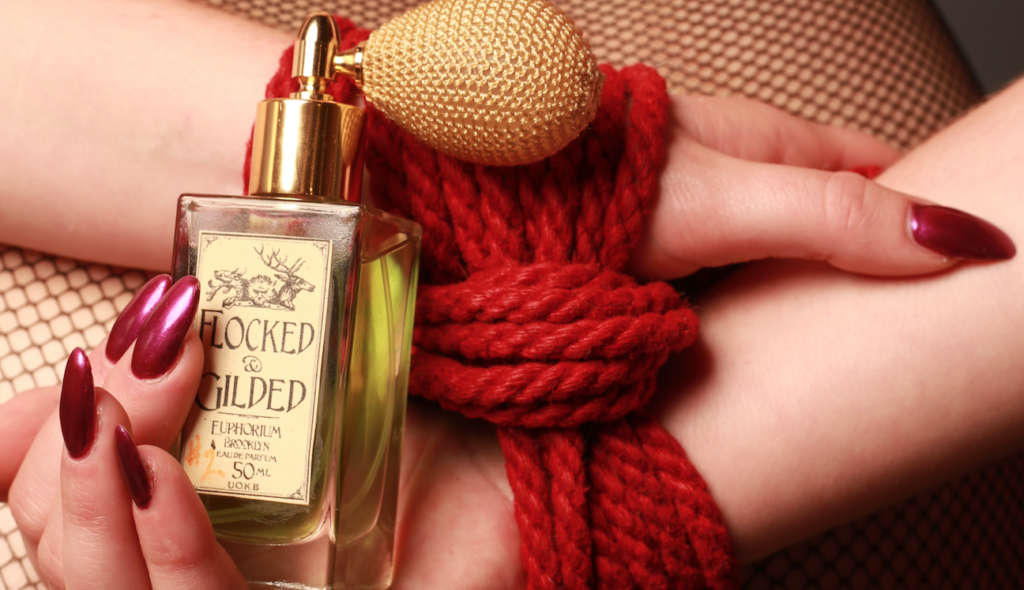 photo by Tal Shpantzer
The evening will offer a live performance by Burlesque dancer, Cara Antoinette, of
dark and sultry fragrance and chocolate themed dances.
The Burlesque continues in our film screenings with, The OBJECT, featuring the
internationally acclaimed, Dirty Martini and Tal Shpantzer's photography.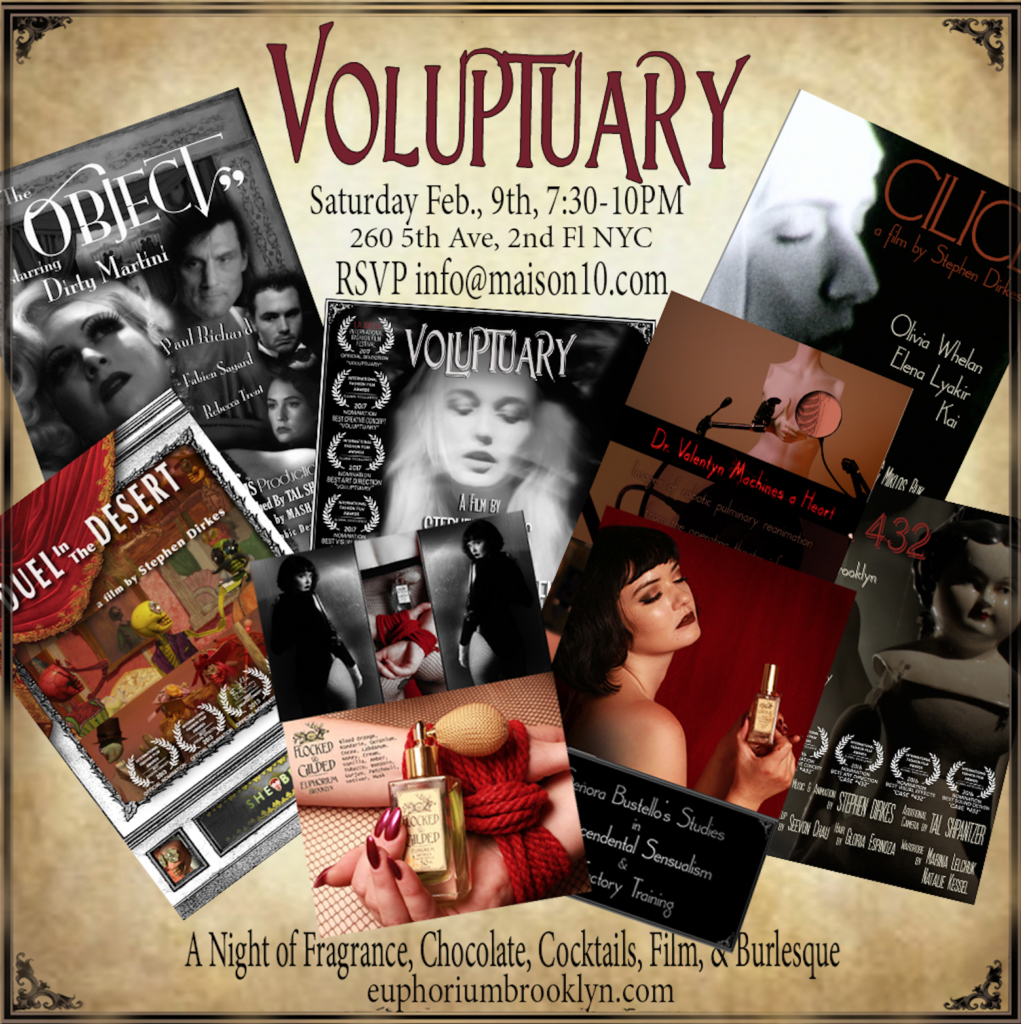 Several of our Voluptuary film collaborations with Tal Shpantzer will be featured
throughout the night. We will be screening her latest work with Lady Alice Blackwell.
A special FLOCKED & GILDED Eau de Parfum signature cocktail featuring,
Ron Barcelo supreme quality aged Dominican rum will be served.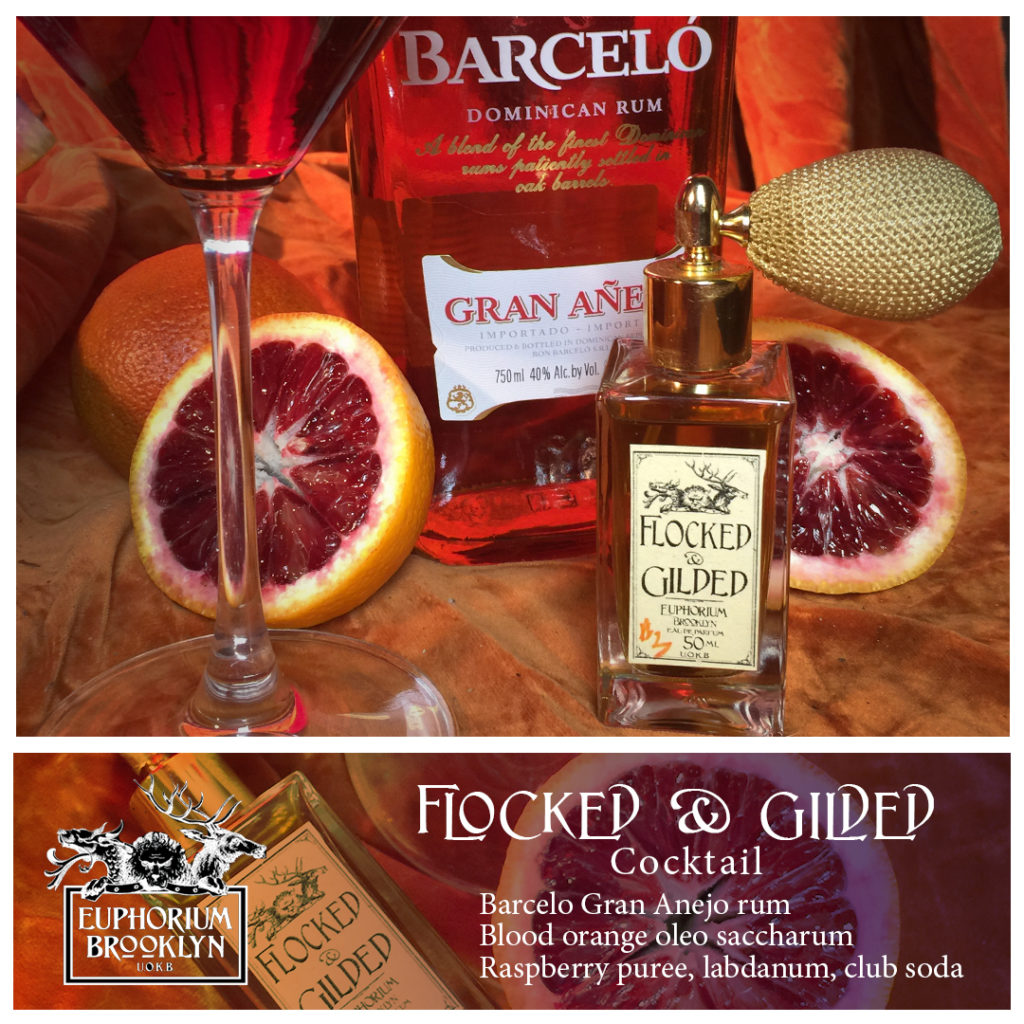 Our FLOCKED & GILDED cocktail was a hit and featured both a custom blood orange
oleo saccharum and a labdanum "finishing spray".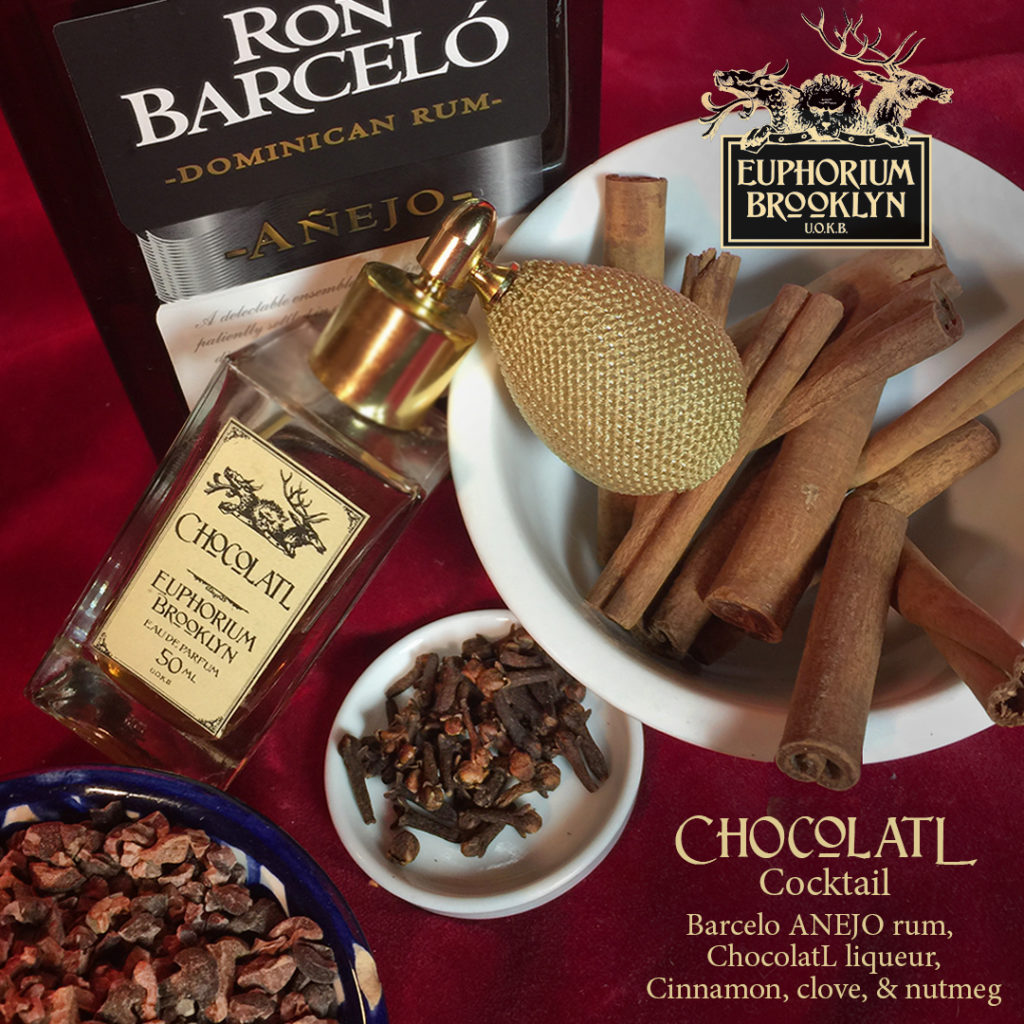 Our CHOCOLATL cocktail featured a special CHOCOLATL liqueur and paired so perfectly
with the dark rich notes of Ron Barcelo Anejo aged Dominican rum.