SNIFFAPALOOZA SPRING FLING – 29th Edition
APRIL 26th-28th, 2019
The days are getting longer, the tulips are getting ready to appear, and that can only mean one
thing – it's almost time for Sniffapalooza Spring Fling 2019 in NYC! Mark your calendars – the
dates are Friday, April 26 –  Sunday, April 28 – for the TWENTY NINTH edition of our spectacular
scent event! Sniffapalooza Spring Fling is an entire weekend crammed full of olfactory and
multi-sensory experiences. There's nothing else like it on the planet!
We look forward to presenting our Spring Floral fragrances at the Launch Party at
Flowerschool NY on Friday 6-8PM, April 26th, 213 W 14th St., Manhattan. RSVP to
jessi.owens@flowerschoolny.com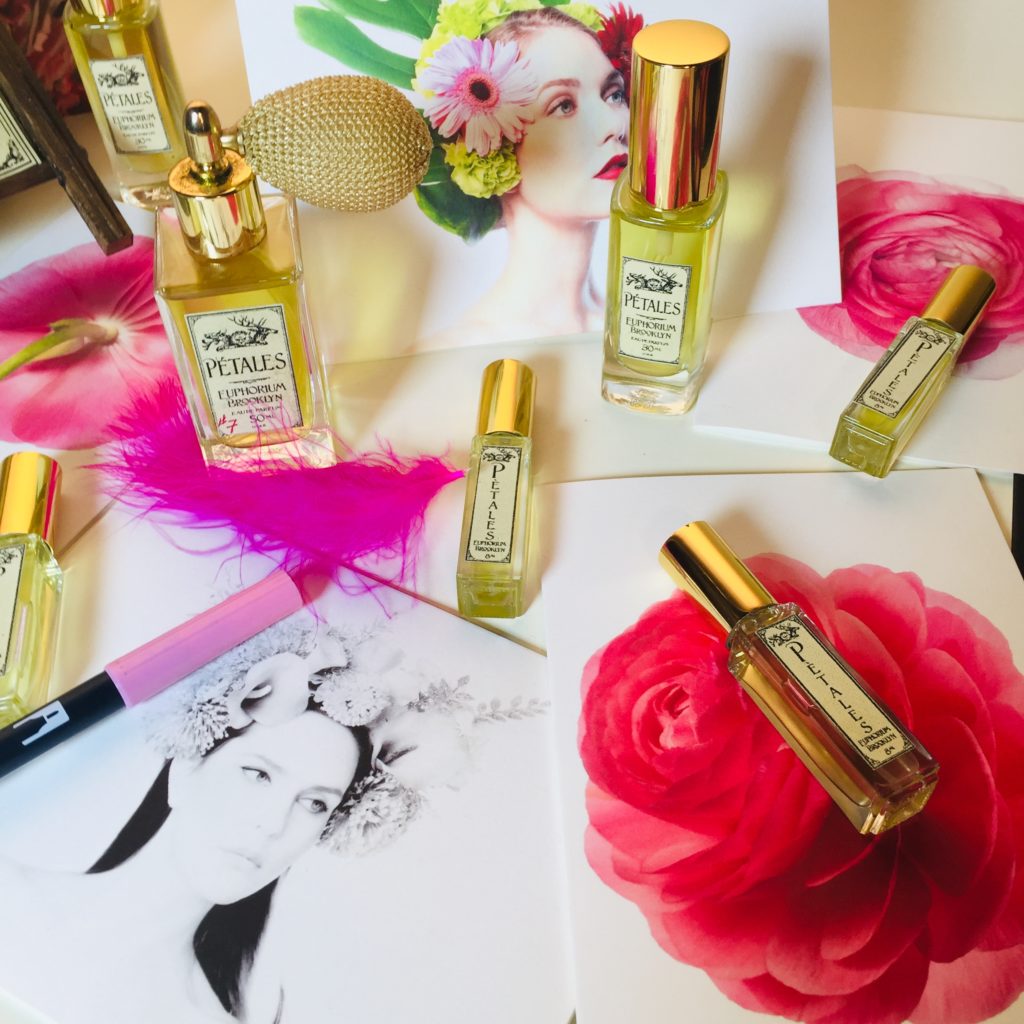 We will be launching a special update to our PÉTALES Eau de Parfum
collaboration. with photographer, Tal Shpantzer for the floral themed launch party.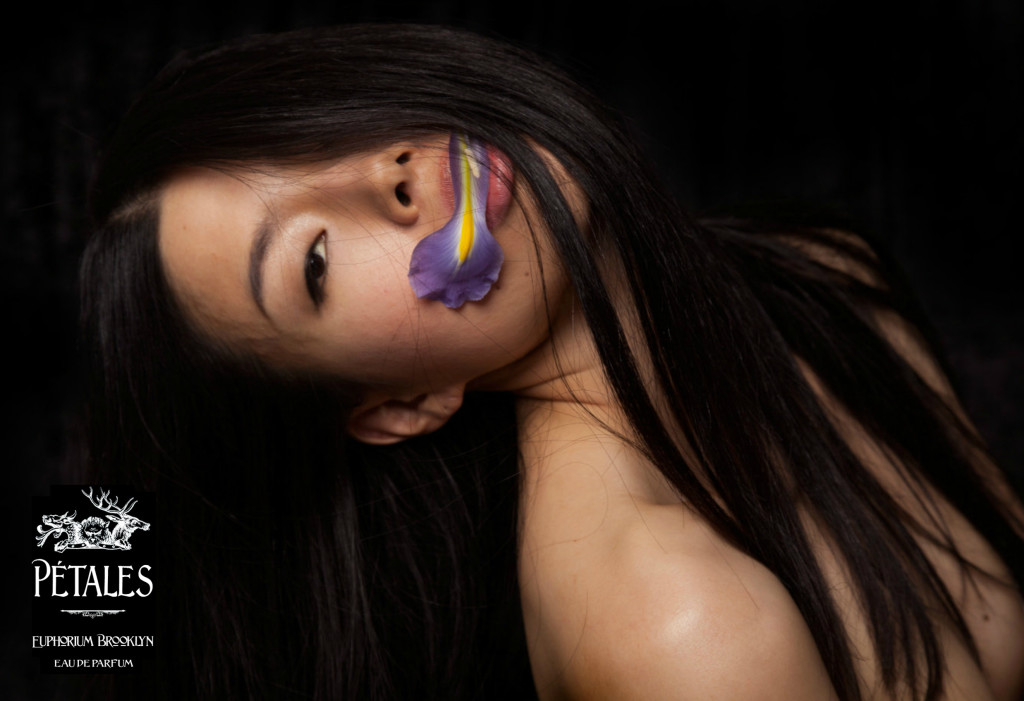 PÉTALES from Euphorium Brooklyn on Vimeo.
Tal was on hand to present her "Petal Series" of portrait photography and take these
great pics of the night.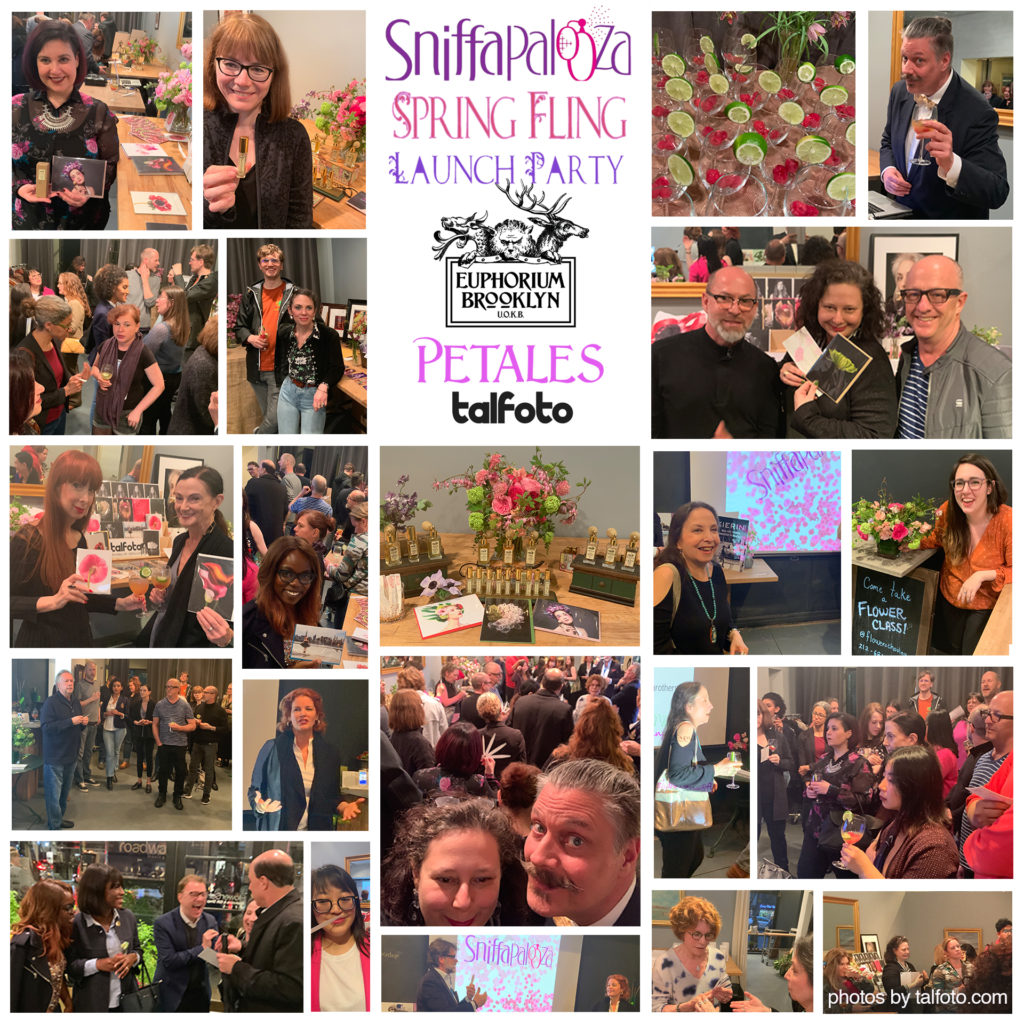 We created a special cocktail, the Spring Fling for the night, which features a Madecasse Madagascar
Vanilla infused Dark Rum with Pink Grapefruit, Raspberry, and Lime, echoing notes
found in PÉTALES Eau de Parfum.
SPRING FLING 2019 – PETALES EdP LAUNCH PARTY from Euphorium Brooklyn on Vimeo.
Spring Fling Saturday Luncheon – BUTTERFLY – From Fragrance to Film
at Mangia restaurant, where there will be a delicious Prix Fixe Luncheon.
Presenting our short film, "The Dream of the Butterfly" and our BUTTERFLY EdP
and how we got from one to the other.
To receive so many award nominations and official selection screening was such a
great ( and unexpected ) reward for our efforts.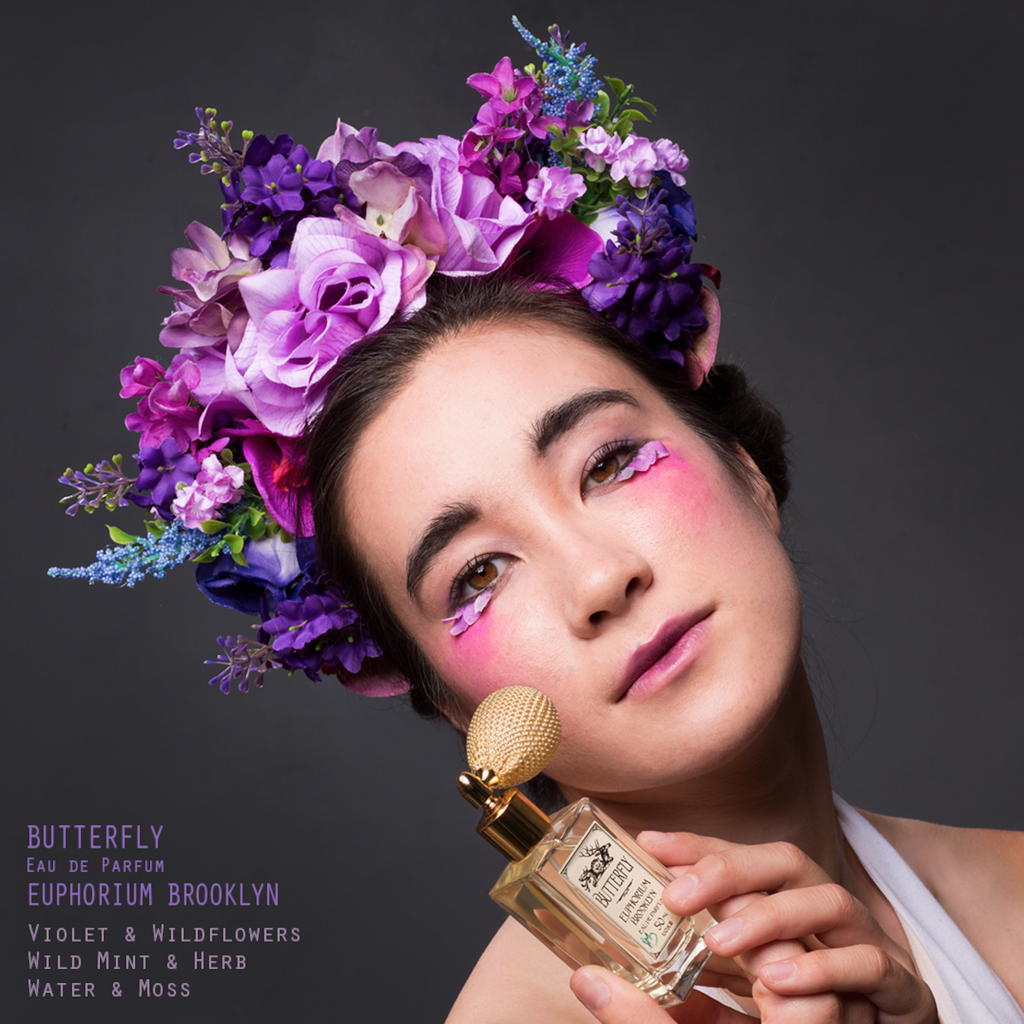 Also presenting at Saturday's luncheon: Nick Arauz of Caswell Massey, Hiro Nakayama of
Project Felicia, Mark Crames of Demeter Fragrance Library, Damien Escobar and the creative
team of H2H.  The day starts at Bergdorf Goodman and makes it to private events at Saks
Fifth Avenue, and Bloomingdales with many, many flagship perfume house boutiques along
the way.
Sunday was UME Day for us at Sunday's La Mela luncheon and we had the best time
sniffing, chatting, and munching!
Some of the Presentations at the Spring Fling weekend :
Damien Escobar of H2H; Perfumer Catherine Selig of Takasago; Bart Schmidt of Brands
with Purpose; Nick Arauz of Caswell Massey; Mark Crames of Demeter Fragrance Library;
Perfumer Mark St Marie of The World in Scents; Perfumer Stephen Dirkes of Euphorium
Brooklyn; Calvert Crary and Jessi Owens of Flower School New York; photographer Tal
Shpantzer of Talfoto; Hiro Nakayama of Project Felicia; Jon Bresler of Lafco NY; David
Moltz of D.S. & Durga; Marcy Fisher of A.Scent; Roger Schmid & Alicia Tsai of Natura
Brasil; Celine Rondineau of Cire Trudon; Dinara Tuleuova of Editions de Parfums Frederic
Malle; JJ Vittoria of Olfactory NYC; Fragrance Specialist David Ecker; Maya Fedaseyeva
of Diptyque; Ross Barry of Atelier Cologne; Blerta Lertamuja of By Kilian; Monica
Perez-Brandes of Creed; Mindy Yang & Ava Steinbrenner of Perfumarie; Tom Crutchfield
of Roja Parfums; Francoise Alessi of Goutal Paris; Irina Adam of Phoenix Botanicals;
Reps from Serge Lutens, Malin + Goetz, Penhaligons, Ormonde Jayne,Diana Vreeland
Parfums, EB Florals, Elisire, Houbigant, Tom Ford, Guerlain, Robert Piguet, Jo Malone,
Clive Christian, Bottega Veneta, Donna Karan, Molton Brown, Christian Dior;
A DozenRoses, Maison Francis Kurkdjian, House of Sillage, Givenchy, Jean Patou,
Chanel & Chanel Les Exclusifs, Caron, Aerin; Estee Lauder, Saint Laurent; Prada,
Van Cleef & Arpels, Le Labo, Kiehls, Chloe, Fresh, Apothia, Amouage, Sisley,
Hermes, Balenciaga, L'Artisan Parfumeur, Judith Leiber, JAR, Goutal Paris, Volnay, NEST
Fragrances, Edward Bess, Olfactive Studio, MEMO Paris, Floraiku,Hermetica, Ex Nihilo,
Regime des Fleurs, Miu Miu, Armani Prive, Valentino, Ralph Lauren, Viktor & Rolf, Laura
Mercier, Chinotto Collection, Absolument Parfumeur, Acqua di Sardinia, Sandalia,
Villhelm Perfumerie, Art Meets Art, and scads of others!