VOLUPTUARY – One whose life is devoted to sensual appetites, a sensualist, a pleasure-seeker. The Voluptuary Set of perfumes has been specially curated for the Voluptuary in us all.
VOLUPTUARY SET available at Twisted Lily. Voluptuary Set features Suédois, Pétales, & Chocolatl.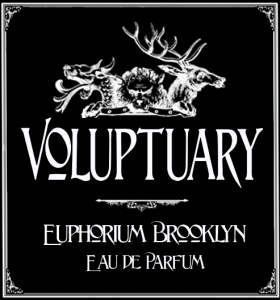 VOLUPTUARY SET
Chosen for their sensual, decadent, and romantic aspects,
each fragrance has its own mood to set and story to tell.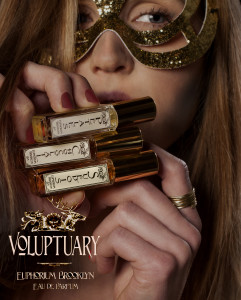 SUÉDOIS, CHOCOLATL, & PÉTALES
Eau de Parfum for Women & Men
Set of 3 x 8ml spray decants
Available at Twistedlily
(Single fragrances also available separately in 30ml & 50ml decants)
VOLUPTUARY SET – Suédois, Pétales, & Chocolatl EDP Fragrance Notes from stephen dirkes on Vimeo.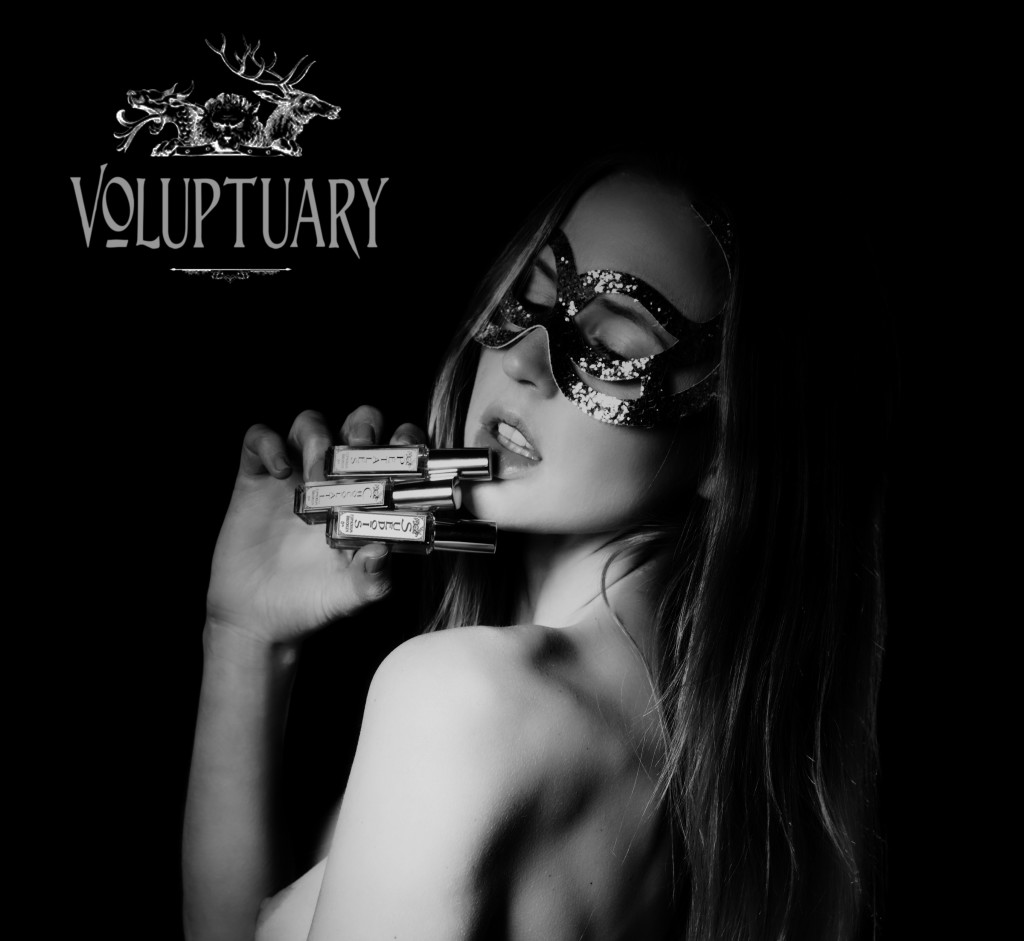 PÉTALES – A Dark Floral Accord
Moonlit Petals, Pink Grapefruit, Honey, Fig. Anise, Elemi, Indole & Musk
CHOCOLATL – A Spiced, Dark Chocolate, & Balsam Accord
Dark Mexican Chocolate, Spice, Raw Cane Sugar, Tzapotl Fruit, Vanilla,
Honey, Balsam, & Musk
SUÉDOIS – A Sandalwood, Suede, & Cream Accord
Indonesian Sandalwood, Swedish Wildflower, Spices, Raspberry, Bavarian Cream, & Suede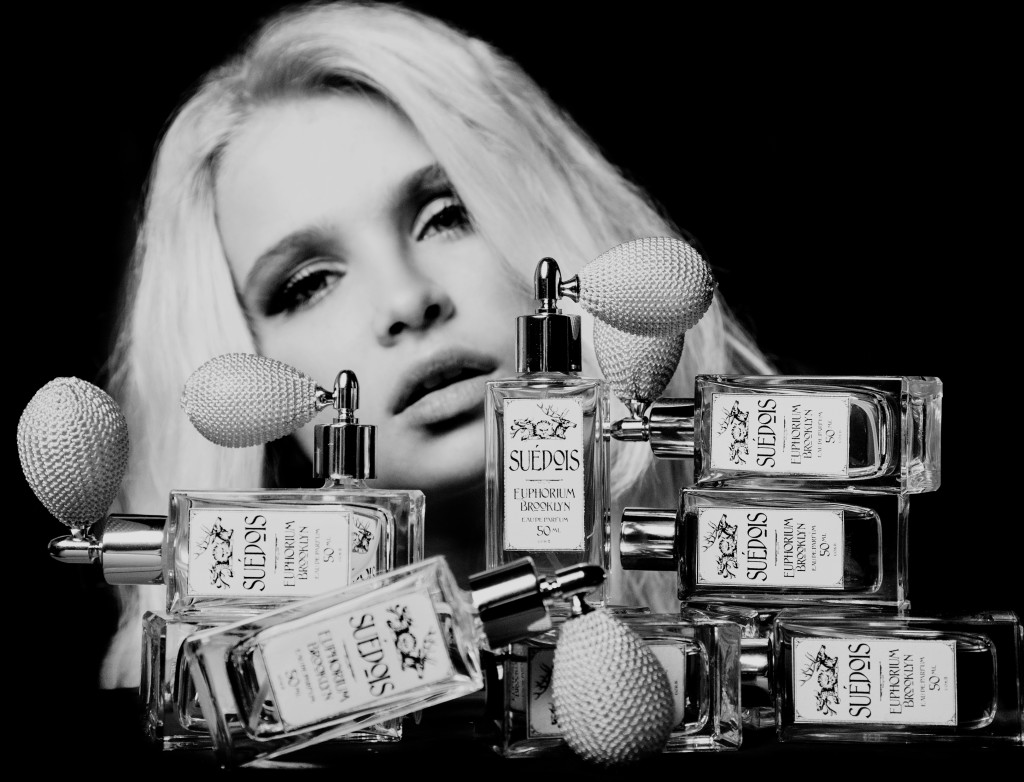 Our Voluptuary Pairing Event with chef Tessa Liebman, photographer Tal Shpantzer, and organizer Karen Dubin for Sniffapalooza at MAISON10 in Manhattan was a sold out success.
VOLUPTUARY PAIRING EVENT 2017 from stephen dirkes on Vimeo.
The Voluptuary Pairing Event also offered a sneak peek screening of our, VOLUPTUARY #535 film which gets it's "Official Selection" Premier at the La Jolla International Fashion Film Festival, July, 20-22nd, 2017.
VOLUPTUARY #535 TRAILER 0:30 from stephen dirkes on Vimeo.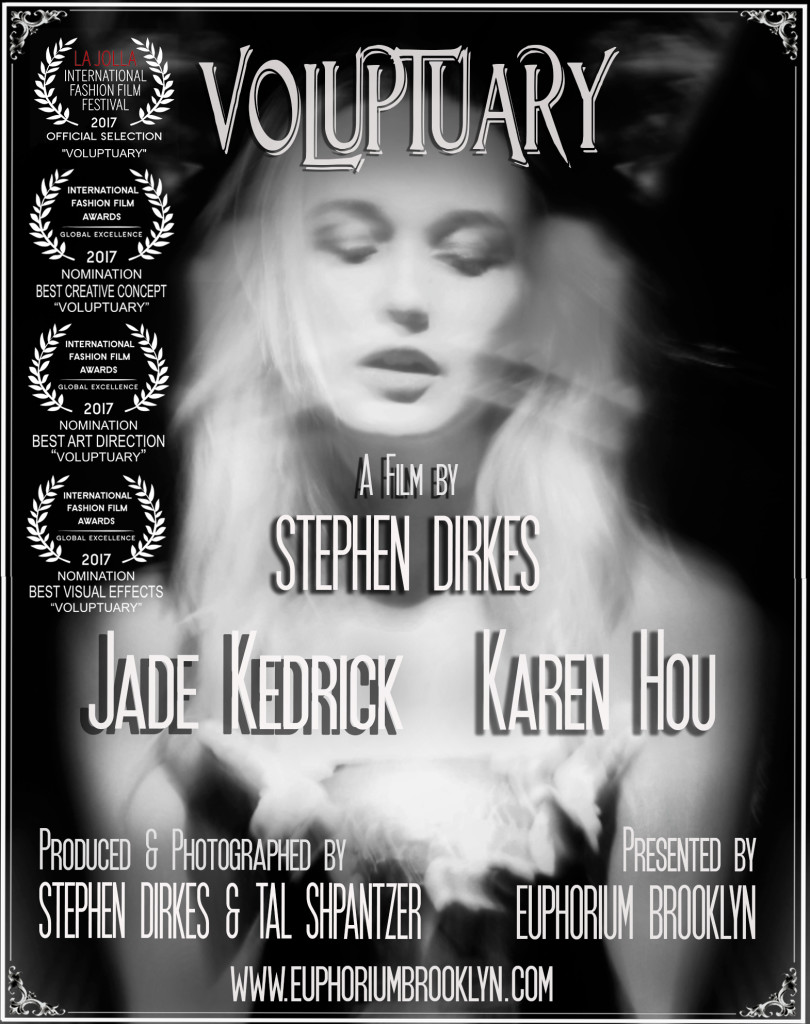 VOLUPTUARY #535 has been nominated for BEST CREATIVE CONCEPT, BEST ART DIRECTION, & BEST VISUAL EFFECTS by the International Fashion Film Awards.
Originally launched in February of 2016 with Cilice, Pétales, & Chocolatl Eau de Parfum, the Voluptuary Set also marks the anniversary of establishing Euphorium Brooklyn with our first fragrance launch of Cilice. So perfectly suited, special Valentine's Day Voluptuary celebrations are a tradition we hope to continue. Happy Valentyn's Day from Euphorium Brooklyn! From the laboratory of Dr. Christian Rosenkreuz…
Dr. Valentyn Machines A Heart from stephen dirkes on Vimeo.
Voluptuary Set launch 2016 was such a great night. If you couldn't make it out, share in the event with us through Tal Shpantzers photos of the night.