POSTPONED – In response to the COVID-19 virus, we are
POSTPONING the event ( until Spring 2021? )
BLOSSOMS & BUTTERFLIES – A SPRING FLORAL PAIRING EVENT
Pairings & Presentations on Fragrance, Floral Design, Photography, Film,
Environmental Conservation, Cocktails, and Confections.
JOIN US for the 2020 BLOSSOMS & BUTTERFLIES pairing event at
FlowerSchool NY, 213 West 14th Street ( Btn 7th & 8th Ave. )
MAY 21st from 6-9PM
RSVP
spring@euphoriumbrooklyn.com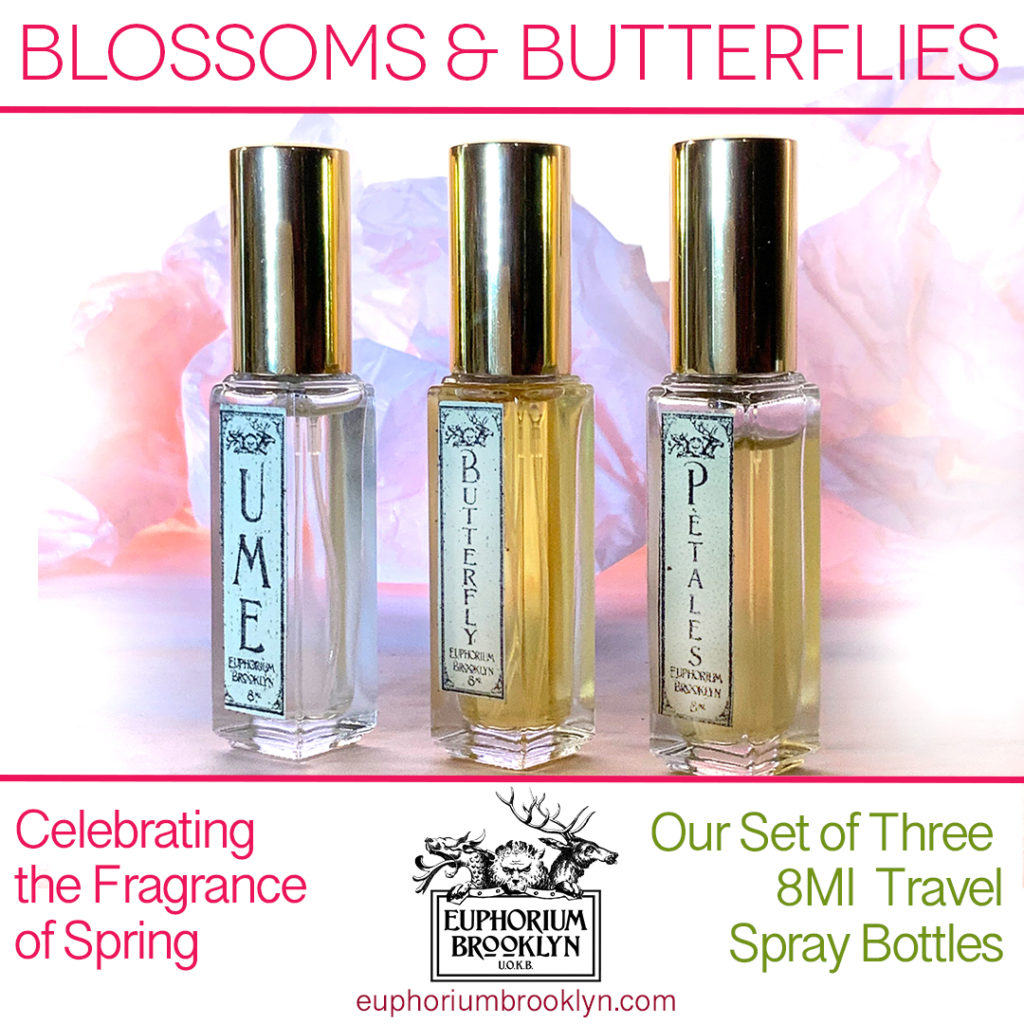 We are excited to launch our newest discovery set in honor of the event, BLOSSOMS & BUTTERFLIES SET. This set of three Euphorium Brooklyn fragrances features, PÉTALES, UME, and BUTTERFLY. We will also have a very special sneak peek at a special new, unreleased fragrance for our guests.
Our partners and presenters will offer tastings, pairings, collaborations connected to scent and environmental conservation for our Vernal Equinox celebration.
Doc Herson's Natural Spirits – Brooklyn based, small batch, absinthe distillers will
sponsor an absinthe pairing with a sneak peek of perfumer, Stephen Dirkes' ABSINTHE
Eau de Parfum.
Based on research with distiller, Kevin Herson, the fragrance evokes a detailed pairing with the complex palette of botanical and spice notes in Doc Herson's Green Absinthe. Guests will also enjoy a refreshing Spring take on absinthe with our hospitality cocktail.
Madecasse Chocolate – Representatives from Beyond Good will introduce Madecasse chocolate with a tasting of the collection of bean to bar chocolates.
In addition  to an introduction to their process in Madegascar, Beyong Good will speak to how environmental conservation informs their work as both cocoa and vanilla farmers.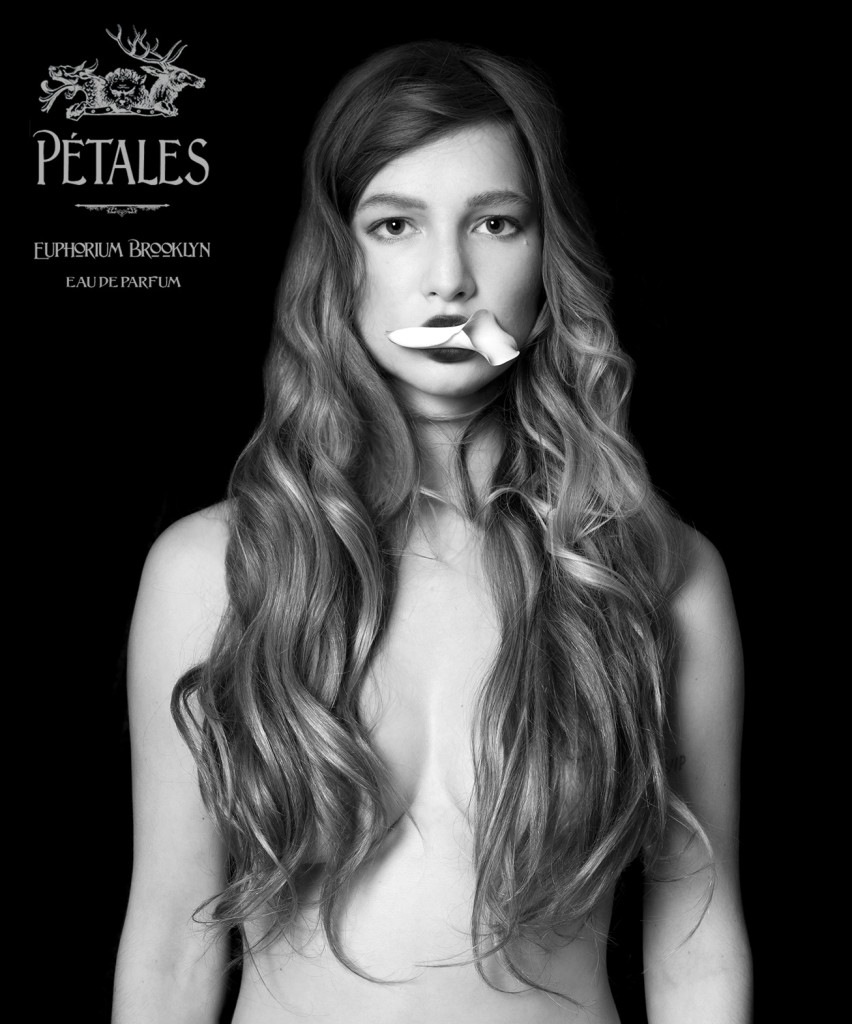 Talfoto – Photographer, Tal Shpantzer will present her Petal Series of photo portrature and PÉTALES Eau de Parfum collaboration with EuphoriumBrooklyn.
Tal will also have a pop up portrait photo studio at FlowerSchool NY for those interested to become part of this beautiful project. FlowerSchool NY will also have a variety of blossoms on hand to choose your perfect match for your portrait.
Euphorium Brooklyn – Perfumer, Stephen Dirkes will presentation of the Spring themed, UME Eau de Parfum with special film screening of an unreleased short film featuring the Euphorium Brooklyn UME, story.
FlowerSchool NY – A floral designer will present Spring themed bouquet design and a special flower bar will be set up for guests to purchase flowers to put together their own bouquets with the guidance of a pro.
We'll look at urban pollinator gardens and the fragrant world of plant life that sustains butterflies with a sampling of the minty, herbaceous palette of BUTTERFLY Eau de Parfum and the BUTTERFLY SET which pairs the 8ML BUTTERFLY EdP travel sprayer with a butterfly garden seed packet.
Photo shoots, film screenings, nibbles, sips, sniffs, floral arranging, mingling, and pop up shop?!?! Don't miss the fun! Start your Spring with BLOSSOMS & BUTTERFLIES!
BLOSSOMS & BUTTERFLIES
FlowerSchool NY, 213 West 14th Street ( Btn 7th & 8th Ave. )
MAY 21st – 6-9PM
RSVP early!
spring@euphoriumbrooklyn.com