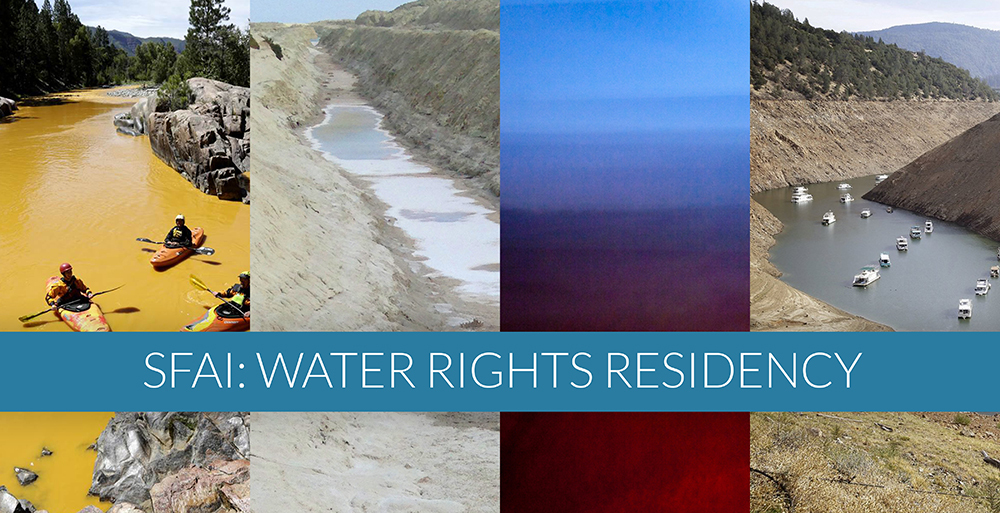 I've been awarded a residency at the Santa Fe Art Institute with a group of artists, film makers, & environmental activists, Kate Brown, Peter Bill, & Allyson Siwick to explore the 2017 theme of "Water Rights". With the support and organization of the Gila Conservation Coalition we have been preparing several elements to be grouped in an immersive gallery installation.

image of Santa Fe Art Institute – Ricardo Legorreta
After several months of conference calls, emails, and remote development, our residency begins in Sante Fe with WATER ACTIVISM SFAI 140, an event with 20 performances and presentations by participants in this years residency program on July 28th, 2017.
Focused on New Mexico's Gila River, we will be addressing issues of the personification of the river, the river as an expression of memory, and an overview of the history of the river.

Gila River region topographic map
The complete gallery installation will be comprised of several independent objects that are intended to create an immersive multi-sensory environment to explore the Gila River.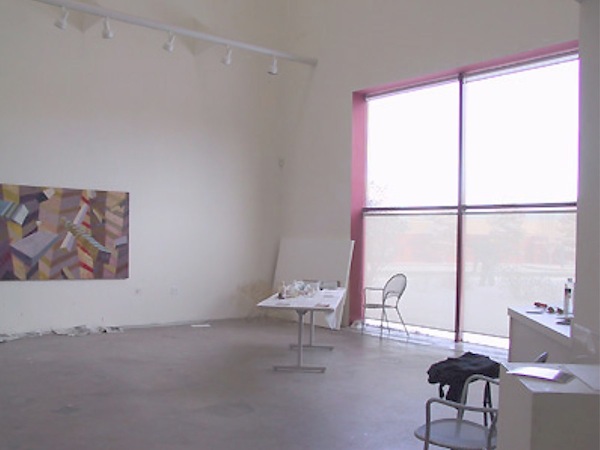 We are looking forward to bringing our far flung team (NYC, Washington State, & Silver City, NM) team together in Santa Fe at the SFAI studios and workshops available to the residency.
One of the elements we have been developing remotely is an olla or large clay vessel. When peering into the olla, the viewer will hear several people offer voice to the Gila River with their images projected on to mist.
The mist in the clay pot also diffuses a Gila River fragrance that it composed of accords of River Water, Riverbed Clay, & Flora.
The installation fragrance I've been working on has been informed by my previous olfactory art explorations of this river in the TABLEAU OLFACTIF- GILA CYCLE installation with Peter Bill in 2015. For the olla element in the current installation, I focused my attention on the river specifically as opposed to the greater seasonal landscape.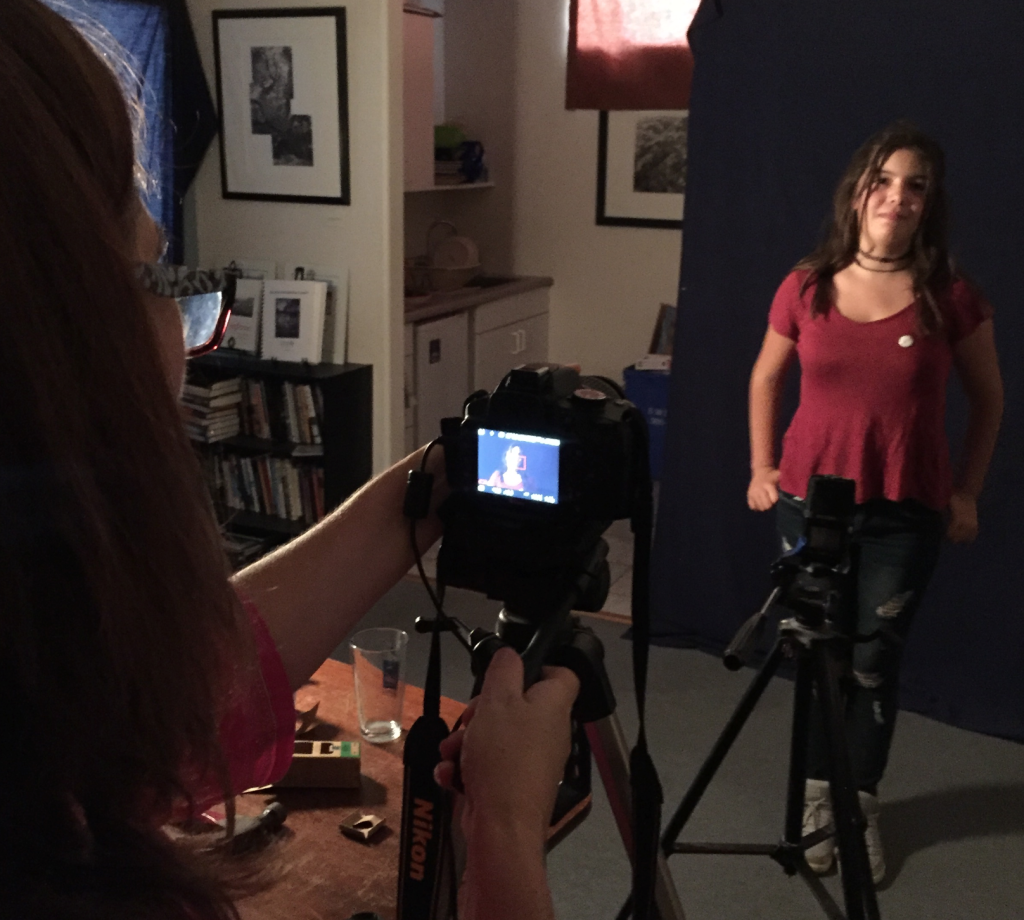 Allyson Siwik reached out to the Silver City, NM community to source input and contribution to the video content for the olla and turned her Gila River Coalition office into a temporary film set to capture a variety of voices to offer their input on "What would the river say?".
From Brooklyn, Stephen edited the footage and created a uniform look to be projected into a large clay pot.
I wanted to explore projecting video content on a mist surface as both an ethereal/ memory-like visual device and as a technique that directly employed water itself to see the video. Mist was also a means of diffusing the olfactory component which required a balance to diffuse the scent, but also contain it to remain localized to the vessel.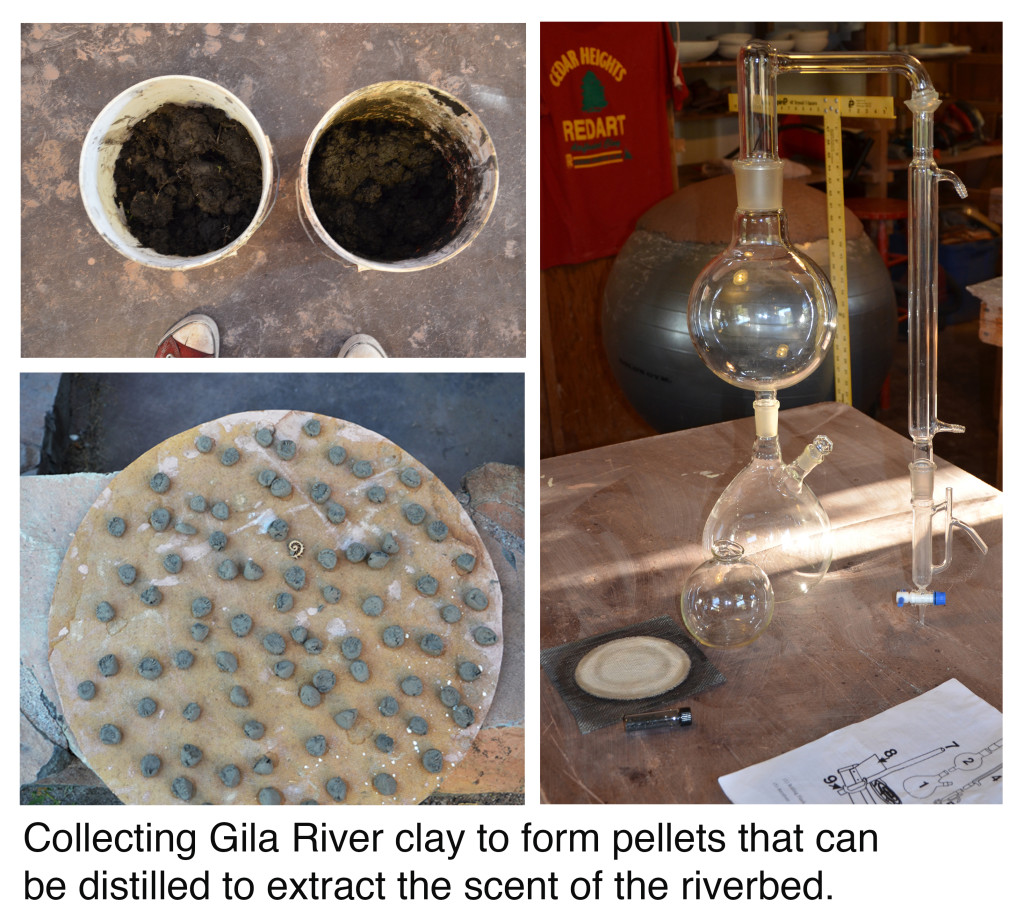 To reference a traditional Indian method of distilling clay from the river Ganges in the creation of the fragrant oil, Mitti Attar, Kate Brown harvested clay from the banks of the Gila to form small pellets she fired at a low temperature to remove water from the clay and ultimately distill in oil. We will be attempting to distill local creosote bush to add as a note to the fragrance accord as well. The scent of the desert when it begins to rain, is largely caused by a fragrance released by the creosote bush. The extract is also known as Chaparral.
In addition to the materials we will distill on site in New Mexico, I have been working with a large library of fragrance materials sourced from natural roots, grasses, mosses, balsams, and molecules of all description to compose several accords to use in the final installation fragrance.
Preparing multiple elements for an immersive installation has required remote planing and fabrication of several assets all year long.
In her New Mexico studios, Kate Brown created a custom sculpting material utilizing Gila River clay in combination with other materials to fabricate the scale of olla/ vessel the mist video projection required and also be mindful of weight and structural integrity. Kate refined the design and came up with a beautiful solution that breaks down into two parts for transport.
The olla is only one of several objects in the full installation. Peter Bill has been working to interpret topographic maps as cnc cutter information to create a 3D wooden map of the Gila River region that functions as a tabletop surface for projection mapped video content.

wooden map reference image
Allyson Siwik developed a timeline about the social development of the Gila River region from pre-history to present. The timeline will take the form of a looping video which is projected on the wooden map.
Text, time lapse film, and animation will all be employed to visualize the narrative.

Gila River animation still – Kate Brown
We have been collaborating, researching, preparing, planing, and fabricating several assets for months and can't wait for final assembly and full gallery installation in August!

Fish animation still – Kate Brown