http://vintagegoodness.com/featured-collectible-bennington-pottery/ RÊVE VERT
Inspired by the Rêve Vert or Green Dreams of 19th century European Absinthe culture and the Decadent art movement that visualized them.
100% Pure & Natural, RÊVE VERT, features fragrance notes of: Fennel, Star Anise, Juniper Berry, Wormwood, Bitter Herb, & Himalayan Fir.
Incense tins contain 15 hand dipped incense cones. Hand dipped in small batches, RÊVE VERT, is extra "juicy" and long lasting.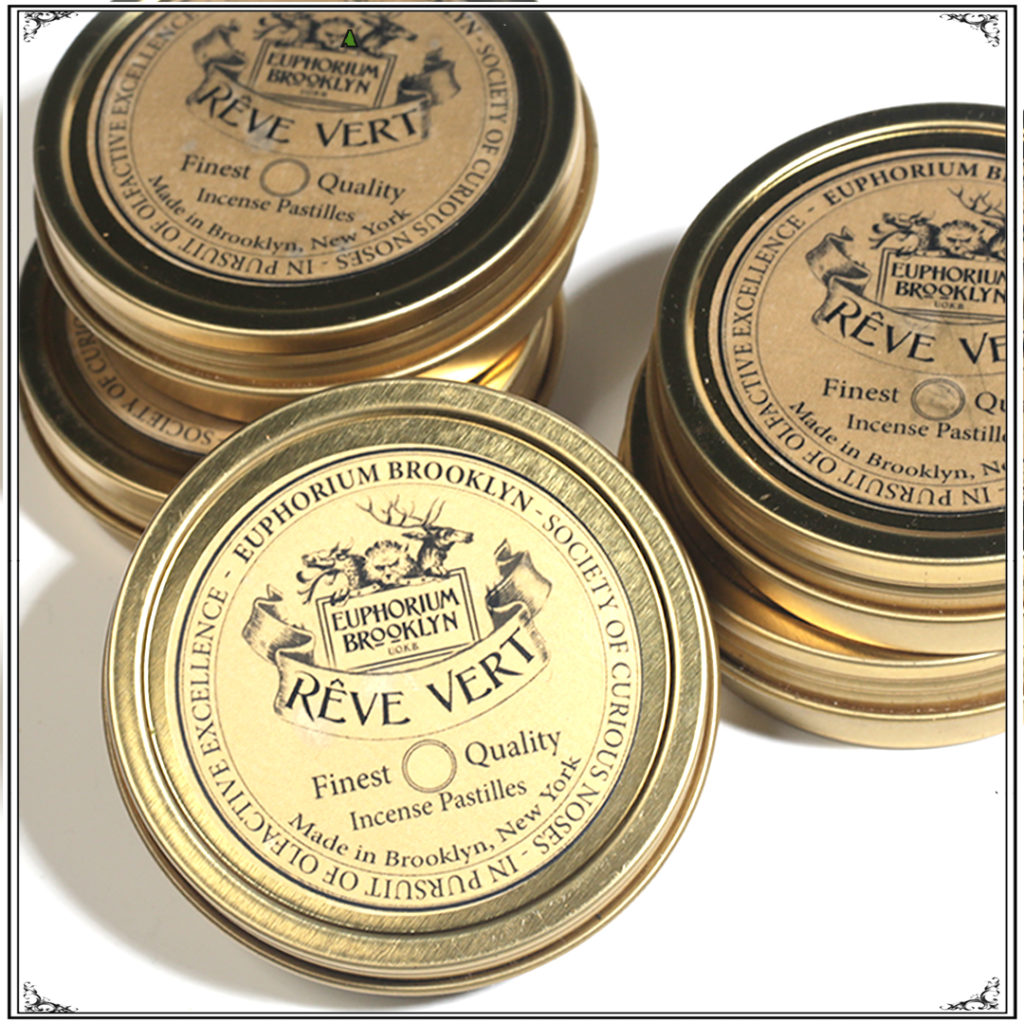 Place incense on a heat proof surface, expose the tip of the incense cone to the flame, and blow out flame when tip of cone glows red.

A single cone burns for about 30 minutes. Exercise caution whenever using open flame.
Our dreams are filled with Green Fairies and the decadent and delicious tendrils of incense that they dance in. Come join us.