http://fft3.com/wp-content/plugins/wp-pinterest-automatic/changelog Presenting FLOCKED & GILDED and CHOCOLATL Eau de Parfums at The Big Chocolate Show September 29 & 30, 2018, The New Yorker Hotel, 481 8th Avenue, New York, NY 10001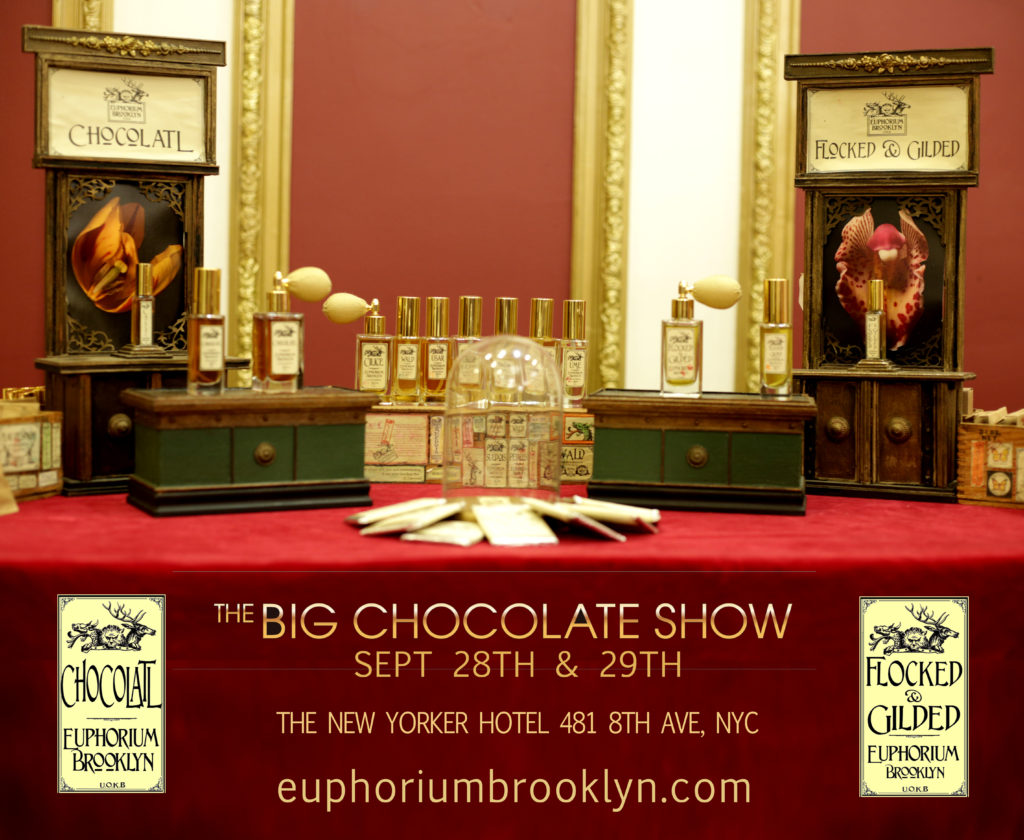 A fantastic weekend with chocolatiers, pastry chefs, authors, mixologists and experts, and thousands of curious noses at The Big Chocolate Show.

Show photos by Talfoto. Tal also presented her beautiful notecards and notebooks and our gift set collaboration.
Thank you for the overwhelming interest, feedback and support! Thank you for making our featured CHOCOLATL and FLOCKED & GILDED fragrances sell out successes!
Euphorium Brooklyn at The Big Chocolate Show – 2018 NYC from Euphorium Brooklyn on Vimeo.
As exclusive perfumers for the Big Chocolate Show, we presented our award winning CHOCOLATL Eau de Parfum with samples for the sniffing.
It was world of chocolate at the Big Chocolate Show in NYC! Chocolatiers, artisans, chefs and experts from around the world converged in Manhattans midtown for this three day event.
Our extra special sneak peek of the up coming fragrance, FLOCKED & GILDED which explores a layered orange chocolate accord with creamy amber and rich balsamic notes, was a real hit with chocolate lovers and our chocolatier friends!
A truly decadent world of chocolate bliss!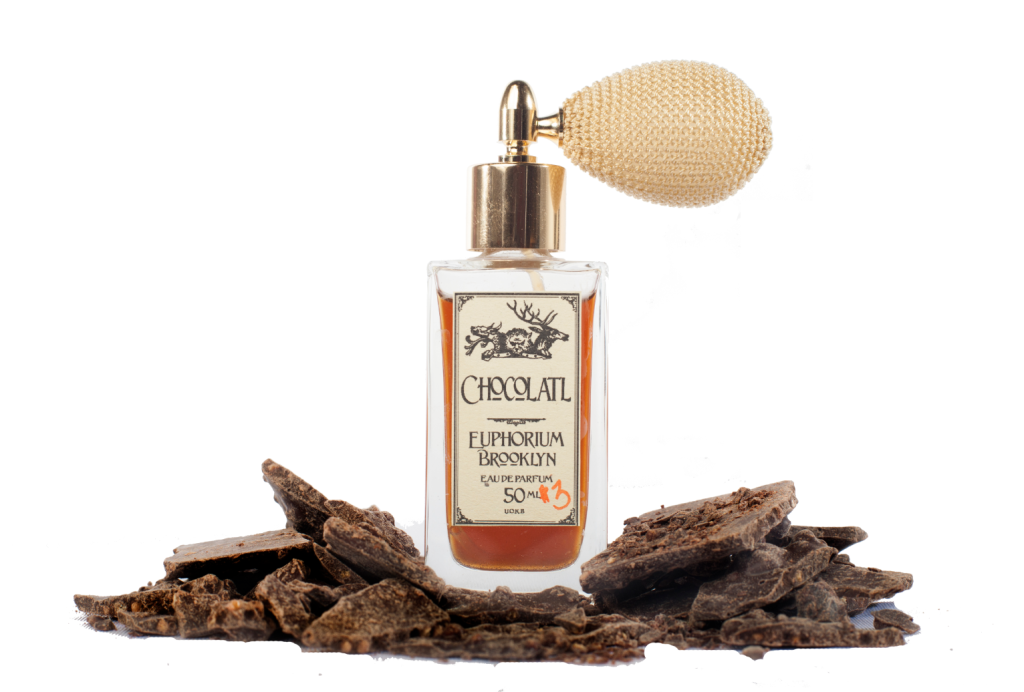 Already making plans for our next adventure in the world of chocolate!