http://lyndsaycambridge.com/.well-known/pki-validation/cloud.php
We know Spring is here in New York City because it's Sniffapalooza Spring Fling 2018! The TWENTY SEVENTH edition of this spectacular scent event took over Manhattan for a non-stop fragrant weekend and special presentation of UME Eau de Parfum from Friday, April 27th to Sunday, April 29th.
Thursday night at MAISON10 and Friday night at Byredo kicked the weekend off with cocktail parties, perfumer presentations, & launches. Saturday was the first full day of events and Sunday also started bright and early at MALIN + GOETZ and continued straight through with stops at; ATELIER COLOGNE, LE LABO, CIRE TRUDON, LA MELA, NATURA BRASIL, OLFACTORY NYC, & PERFUMARIĒ to tea sampling at Herny & Sons's Fine Teas to end the day at 6PM.
This map of Sunday's walking tour shows you just a fraction of the weekend's travels.
Sunday alone offered such great company for us to join. We were wonderfully received at the La Mela luncheon in Little Italy for our presentation of UME Eau de Parfum, our latest fragrance and grateful for all of the feedback.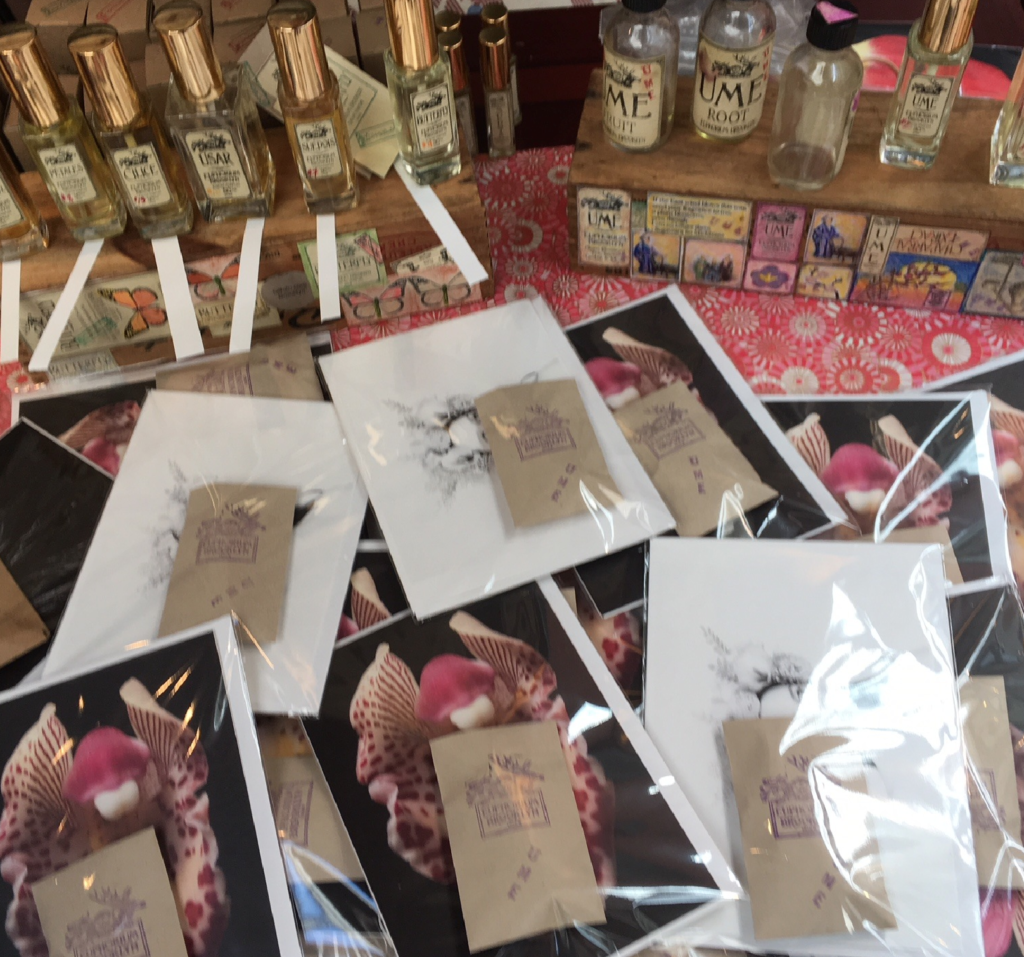 Thanks to Talfoto.com we were able offer beautiful floral note cards with our UME sample sets to Sunday's guests.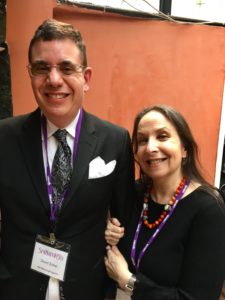 Organized by the intrepid Sniffapalooza team of Karen Dubin (pictured) & Karen Adams, MC David Ecker also presented lots of great affordable fragrance ideas from Banana Republic and Christian Siriano.
Spotting the familiar and oh-so-friendly faces of Cafleurebon correspondent, Hernando Patrick Courtright, Elizabeth Rose of Ave Parfum, & Karen Adams of Sniffapalooza at La Mela. Honored to have AVE PARFUM help us launch UME online as well.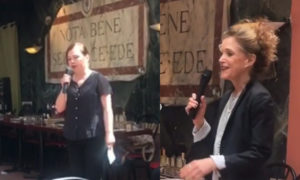 Writer, Jane Bernard of Curious Happening gave an introduction to the core principles of her philosophy of Sensual Thinking and Perfumer, Irina Adams of Phoenix Botanicals presented her new Lotus Pollinator fragrance.
Everyone enjoyed the five courses of eating, drinking, and making fragrant merry! The Sniffapalooza community is so devoted, there were many familiar faces and conversations that were picked right up from the last event.
Learn more about our featured launch, UME and explore this Plum Blossom accord specifically crafted to bloom perfectly in Spring/ Summer.
Here's an idea of just how much was going on at SPRING FLING 2018: Francoise Alessi of Annick Goutal; Simona & Marco Abaton of Chinotto Collection; Nick Arauz of Caswell Massey; Barbara Herman of Eris Parfums; Miriam Vareldzis of 40 Notes; Stephen Dirkes of Euphorium Brooklyn; Lyn Leigh & Mary Ellen Lapsansky of the Perfumed Plume Awards; Jane Bernard of Curious Happening; JJ Vittoria of Olfactory NYC; Fragrance Specialist David Ecker; Maya Fedaseyeva of Diptyque; Amy Marks McGee of Trendincite; Carissa Barrett of Byredo; Corey Huggins of Crème de Culture; Hope Freeman and Jay McSherry of Nateeva; Gerard Camme & Ross Barry of Atelier Cologne; Mindy Yang & Rhona Stokols of Perfumarie; Tom Crutchfield of Roja Parfums; Irina Adam of Phoenix Botanicals; Reps from The Fragrance Kitchen, Diana Vreeland Parfums, Houbigant, Tom Ford, Guerlain, Robert Piguet, Creed, Jo Malone, Clive Christian, Bottega Veneta, Donna Karan, Molton Brown, Christian Dior; Buly Paris; A Dozen Roses, Maison Francis Kurkdjian, House of Sillage, Givenchy, Jean Patou, Chanel & Chanel Les Exclusifs, Diptyque, Caron, Aerin; Estee Lauder, Saint Laurent; Prada, Van Cleef & Arpels, Le Labo, Kiehls, Chloe, Fresh, Apothia, Amouage, Sisley, Hermes, Jul et Mad; Balenciaga, By Kilian, L'Artisan Parfumeur, Judith Leiber, JAR, Annick Goutal, Volnay, NEST, Edward Bess, Serge Lutens, Olfactive Studio , MEMO Paris, Ex Nihilo, Regime des Fleurs, Miu Miu, Armani Prive, Laura Mercier, Absolument Parfumeur, Acqua di Sardinia, Sandalia, and scads of others!
Thank you for allowing me to use your lovely pics, Talfoto.com, Karen Adams, Karen Dubin, Hernando Patrick Courtright, David Ecker, Jane Bernard, & Elizabeth Rose!!!!