Welcome to Euphorium Brooklyn and Thank You for Shopping with us here via specific buttons throughout
the site, the sidebar store here on the right side of the page, or from our Facebook or Instagram shops.
Shop the collection from several of our fantastic partners around the globe.
In the U.S. at AVE PARFUM online.
In Spain at ECUACION NATURAL
In Poland at PERFUMERIE LULUA at ul. Józefa 22, 31-057 Kraków or online.
In Brooklyn at The WONDERMART 833 Saint John's Place or online.
PÉTALES EdP and note card collaboration with Tal Shpantzer are available at TALFOTO
OFFICIAL EUPHORIUM BROOKLYN SWAG!!!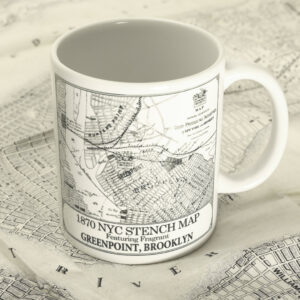 In celebration of our Greenpoint, Brooklyn neighbourhood and it's longtime featured role in
New York's first "Stench Maps". We now offer the "Stench Map Cup".
This lovely ceramic coffee cup features our custom 1870's Stench Map and
Euphorium Brooklyn logo.